Edward Biel Electrical Switchgear Manufacturer started its manufacturing in 1993. The founder and sole owner is Edward Biel.
PRE Edward Biel has been manufacturing low-voltage switchgear and cabinets for the professional power industry, public infrastructure, construction and industry. In our offer you can find products and technical solutions with a wide profile of applications. We carry out standard orders as well as those outside our catalog, thus striving to meet the ever-increasing requirements of our clients. We carry out prefabrication of switchgear in many systems of well-known manufacturers. We provide services in the field of prefabrication of switchgear and control cabinets according to individual customer's request.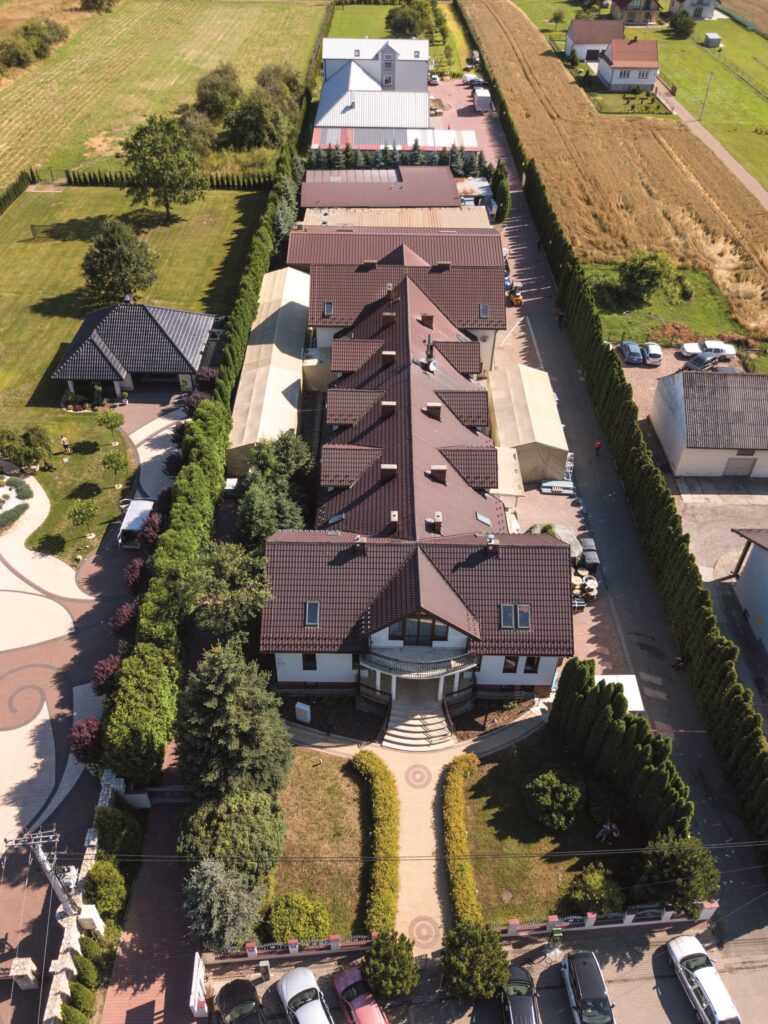 Company Activities
PRE Edward Biel has been steadily expanding its offerings. In 2010, we started manufacturing indoor cabinets and cable cabinets for GPZ substations. We have developed our own solutions of enclosures and complete SKS cable station cabinets for GPZ stations.
The biggest success, in 2011, was the introduction of new solutions unprecedented in the power market – small-sized and lightweight RWT switchgear structures for installation in MV/nn substations.
In 2012-2013, PRE Edward Biel introduced several new products, including SON-R – lighting cabinets equipped with a remote and energy-efficient street lighting control system, SN/nn pole stations, in any configuration. Our successes include the creation of our own system of RP switchgear up to 4000A, designed for industry and distribution.
In 2014 and 2015, PRE Edward Biel is expanding the range of manufactured products. New solutions of switchgear in metal enclosures: FIREBOX – fireproof EI 60 enclosures, OU-2 – switchgear in metal enclosures in the II protection class. A unique solution created by PRE Edward Biel are R-PZ – switchgears in underground enclosures.
An absolute novelty introduced to the market is the VLM and ZLM brass clamps.
The offerings included Pole Transformer Stations, Container Transformer Stations, MV cable connectors, MV switchgear, and MV/nn substation floors and mesh baffles.
In response to customer demand, PRE Edward Biel provides design, powder coating, steel and aluminum sheet metal processing and laser engraving services.
PRE Edward Biel is a rapidly growing company. The demand of the energy market has initiated the creation of a wide sales network throughout the country.

PRE Edward Biel is a company that constantly participates in many trade fairs, seminar meetings and scientific conferences. This makes it possible for the experience we have gained and the information we have to constantly develop our products in terms of quality and technology.

Our customers include: local government units, energy producers and distributors, industrial plants, electrical wholesalers, installation companies, construction companies, designers and private individuals.

We employ a large number of highly qualified employees who constantly improve the technical and aesthetic quality of products. We provide numerous discounts and promotions for regular customers and installation companies.

You are cordially invited to cooperate

Owner
The essence of the business of Edward Biel Electrical Switchgear Manufacturer is the production of safe, high quality electrical switchgear, which is created based on recognized and anticipated needs and requirements of Customers. A satisfied customer is a key value for the company's strategy guaranteeing its success. The Plant Management declares that the established Quality Management System is the basis for the implementation of pro-quality activities.
The way to achieve the established quality goals is to continuously improve the System based on the following assumptions:
Quality is the result of people and technology
Quality raises the safety index
Quality helps you get more customers
The strategic quality goals of Electrical Switchgear Manufacturer Edward Biel are:
Customer satisfaction and satisfaction;
Close cooperation with customers of our products to meet their expectations;
To consolidate the trademark as a guarantor of quality and professionalism;
Employee satisfaction and identification with the success of the Plant;
Expanding our range of products and services in line with technological progress.
The realization of strategic objectives is carried out through the definition of operational quality objectives during the reviews of the system and the general awareness that all employees of Electrical Switchgear Manufacturer Edward Biel are responsible for meeting the quality expectations of the Customer.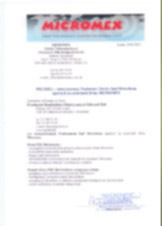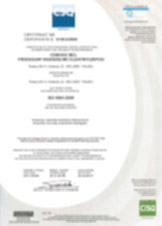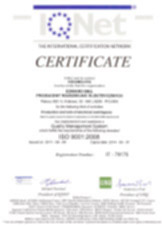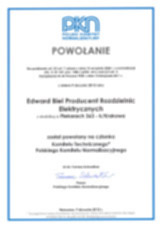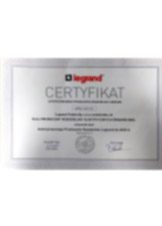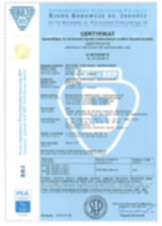 General terms and conditions of sale